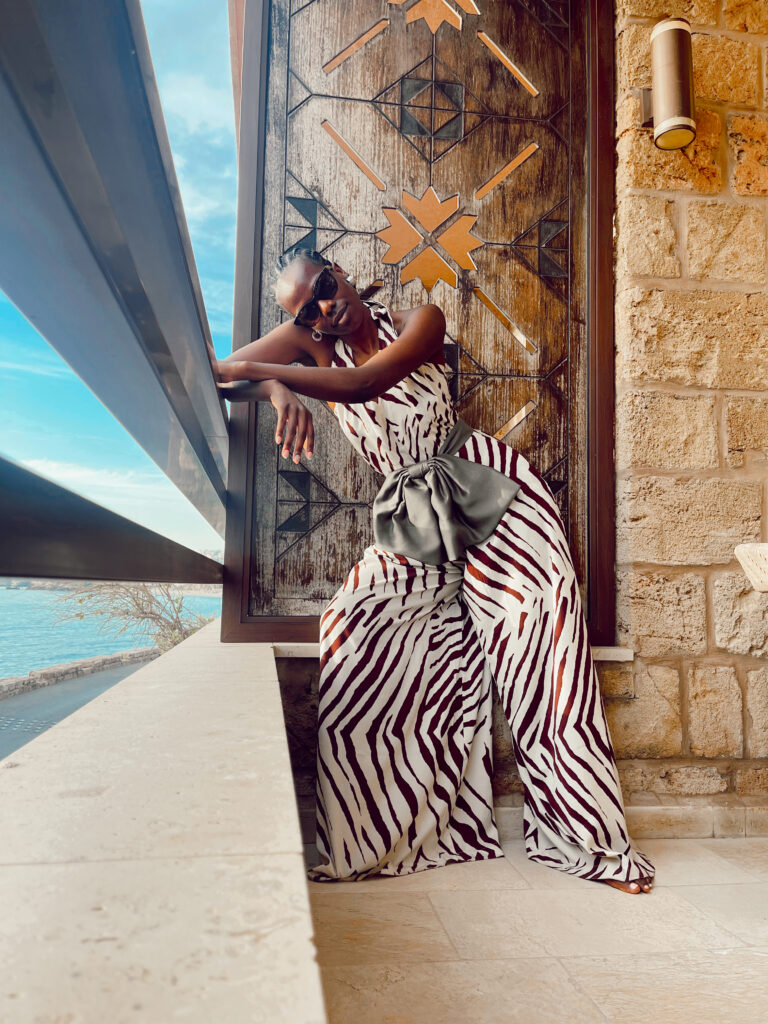 I'm not a fashion icon, but I love fashion and playing dress-up. In 2017, when I got the opportunity to work for Congo Fashion Week, I was introduced to the world of African fashion. Being on the continent and meeting some of the most talented designers I have ever come across felt like a dream. I grew up in a world that didn't take fashion, especially luxury fashion seriously if it originated from the motherland. It kind of is still the same today. Thankfully, we now have industry giants like Omoyemi Akerele who are shining the right kind of light on African talent.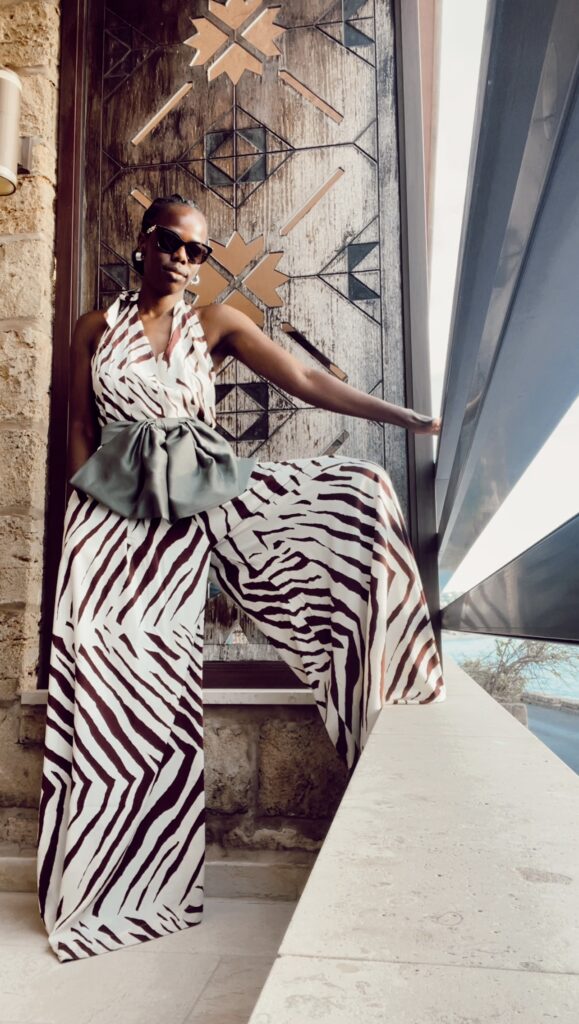 When I relaunched The Fancy Nancy, one of my missions was to spotlight African designers. I'm not a believer in "fashion hauls" as I find them wasteful. I believe in shopping well, for pieces that will stand the test of time. That is what I have found in today's designer spotlight, MVSE.
The brand was launched late last year and is helmed by Vanessa Azar, a boss babe in charge of L'Oréal Luxe in West Africa. Vanessa describes MVSE as fragments of emotions captured on textiles. As soon as I saw this jumpsuit on Instagram, I knew it had to be in my closet. I first wore it on Christmas day, when Kunle and I hosted our church family for a celebration, and again in Byblos, where we attended a wedding.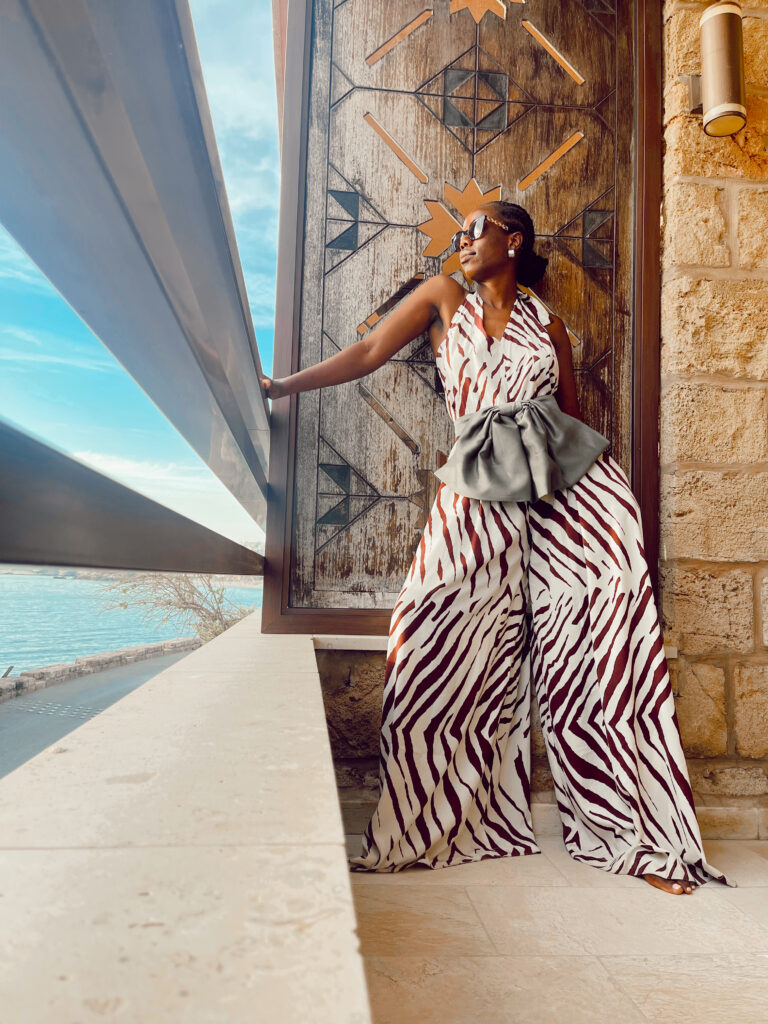 The jumpsuit spoke for itself with its wide legs and accompanying bow belt, so I kept the accessories at a minimum. It's effortlessly glamorous. As soon as I put it on, I feel like a MVSE. I'm looking forward to collecting more pieces from this fabulous and feminine brand. They ship worldwide from Lagos, happy shopping!