DISCLAIMER: I can only speak to MY experience as a Canadian citizen moving to the UK. Things will be different for you if you are not a Canadian citizen.
There are many ways to move to the UK as a Canadian Citizen. You can claim ancestry if you can trace your family lineage, you can marry a British citizen and obtain citizenship that way, you can invest, be a global talent… the options are there. In this blog post, I will share my personal experiences with three visa types I'm using to gain permanence in the UK.
I'd like to reiterate that these are my husband and I's personal experiences. Not everyone fits within the same molds. If you'd like to explore more visa options, you can visit the UKVI website. Lastly, though I studied law, my blog posts about immigration do not constitute legal advice. Always seek professional help when needed.
1. Student Visa – Tier 4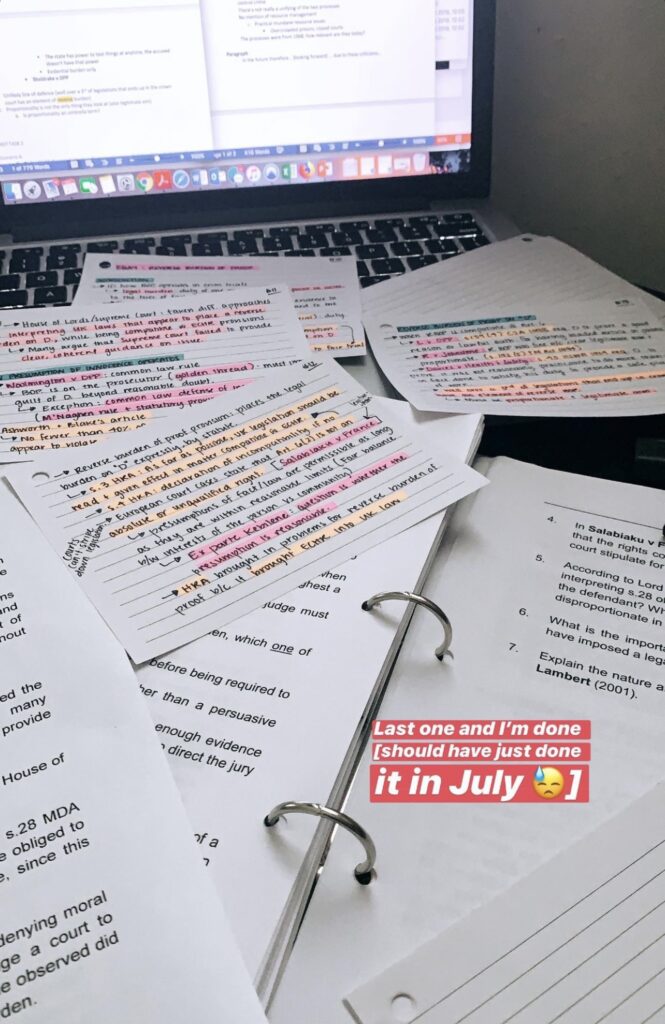 This visa was incredibly easy for me to apply to. Prior to my appointment, I filled out an online visa form on the UKVI website, paid the fees and printed all the files, and gathered my documents. I was so nervous because it was my first time applying for a visa (I moved to Canada as a child, so I wasn't involved in the process). I arrived at my appointment with a thick folder containing my transcripts, bank statements, proof of where I'll be staying in London… everything. The visa officer nearly laughed at me when he saw my folder. Turns out, all I needed was the acceptance letter from my university, a CAS number (which your school provides once you pay your tuition deposit), the healthcare surcharge payment confirmation, and my passport.
He explained to me that as a Canadian citizen, I did not need to prove proof of maintenance funds or really anything else because Canada is a member of the Common Wealth. The appointment was very quick. I took photos, scanned my fingerprints (biometrics), and collected my documents. Within a few days, my visa was approved and I was good to go.
When I arrived in London, I had to speak to an immigration officer at the airport to have my passport stamped with the date of entry and check my biometrics as I arrived. This triggered the system to get my BRP (residence permit) card processed. I was able to pick it up ten days later.
2. Youth Mobility Visa – Tier 5
Another easy visa. I'm surprised at how few people know about it. Eight countries are part of the Youth Mobility visa scheme and Canada's quota is never filled. The Tier 5 Youth Mobility Visa is available to young adults from eight countries.
Canada
Australia
Monaco
New Zealand
San Marino
Iceland
Hong Kong
Japan
South Korea
Taiwan
Canada has 6000 places available for young adults who want to move to the UK and they very seldom reach over 3000 applicants in a given year because the program is not advertised enough. This visa allows citizens of the above nations who are between 18-30 to move to the UK in a very easy way and live and work there for up to two years. You can be married when applying to the scheme, but you cannot have children/dependents. If you do get pregnant while on this visa, it is a breach of your visa conditions and you have to return home or sort out a different visa for yourself as you will no longer be eligible to stay in the UK under this scheme.
When applying for the Youth Mobility visa, you have to first fill out the online form on the UKVI website, pay all the fees (including the Immigration Health Surcharge to use the NHS while living here). In Canada, you don't have to bring physical copies of your documents anymore. You can upload them to the VFS website (the company that processes all UK visas in Canada). You must also upload your proof of funds. For the Youth Mobility visa, they require a minimum of £2,530 in your bank account to show you can support yourself in the UK. All I had to take with me to the appointment was my passport. They took new biometrics and a new photo for my new BRP card. It took roughly ten days for my visa to get processed and approved.
Unless you have a criminal history or have already benefited from the Youth Mobility visa scheme, there are no reasons for your visa to be denied if you meet all the eligibility criteria. Like all the other visas mentioned in this blog post, the Tier 5 visa is a points-based visa. Your nationality gives you the most points as it's the most important selection criterion. The remainder of your points will come from being under 18, not having dependents, and having the required maintenance funds to support yourself.
Once you arrive in the UK, you will be able to work for any company doing any type of job without needing the company to sponsor you. You can also be self-employed but cannot own equipment worth more than £5000. For those who want to stay in the UK permanently, the Tier 5 Youth Mobility visa scheme gives you the opportunity to build connections with employers who can sponsor you down the line as you cannot extend this visa. For the self-employed, it allows you time to work towards other visa schemes at the end of the two years.
3. Skilled Worker Visa – Tier 2
The one good thing (literally the only one) that came out of Brexit is the fact that all non-British citizens and indefinite leave holders need visa sponsorship to work here. Prior to the fateful referendum, businesses had to prove that they couldn't find suitable employees in the UK and EU prior to being able to hire and sponsor a non-European Economic Area employee. In a post-Brexit world, thousands of companies are registered on the sponsorship list. From convenient stores to billion-pound corporations, they all need a foreign workforce. This means that it's a lot easier (not easy, just easier) to move to the UK on a Skilled Worker visa.
The Skilled Worker visa allows you to come work in the UK to do an eligible job with an approved employer. Meaning, your job needs to be on the eligible list of occupations, it must pay a minimum qualifying salary (for that occupation) and your employer has to be on the approved list.
That's the visa we're currently on. It's also the only visa on my list that counts towards naturalization (rolls eyes at Priti Patel). My husband is the visa holder. His company sponsored him and their lawyers processed his application. I'm added onto his visa as a dependent.
The only downside of the Skilled Worker visa is that you're at the mercy of your employer. If you're no longer employed by them for any reason, your visa expires and you need to quickly find a new job with another approved employer who can sponsor you. Financially, it's also the most expensive of the three visas listed here. Again, depending on your employer, they may pay for your visa application and immigration health surcharge.
I'd like to reiterate that these are my husband and I's personal experiences. Not everyone fits within the same molds. If you'd like to explore more visa options, you can visit the UKVI website. Lastly, though I studied law, my blog posts about immigration do not constitute legal advice. Always seek professional help when needed. I will address the nitty-gritty details of each visa individually in future blog posts.
I hope these little nuggets of information will encourage you to leave Canada and explore the UK, even if just for a few years.