If I had £1 every time someone asked me why my husband and I moved to London, we'd still be short a couple hundred thousand pounds because our dream victorian home is too expensive.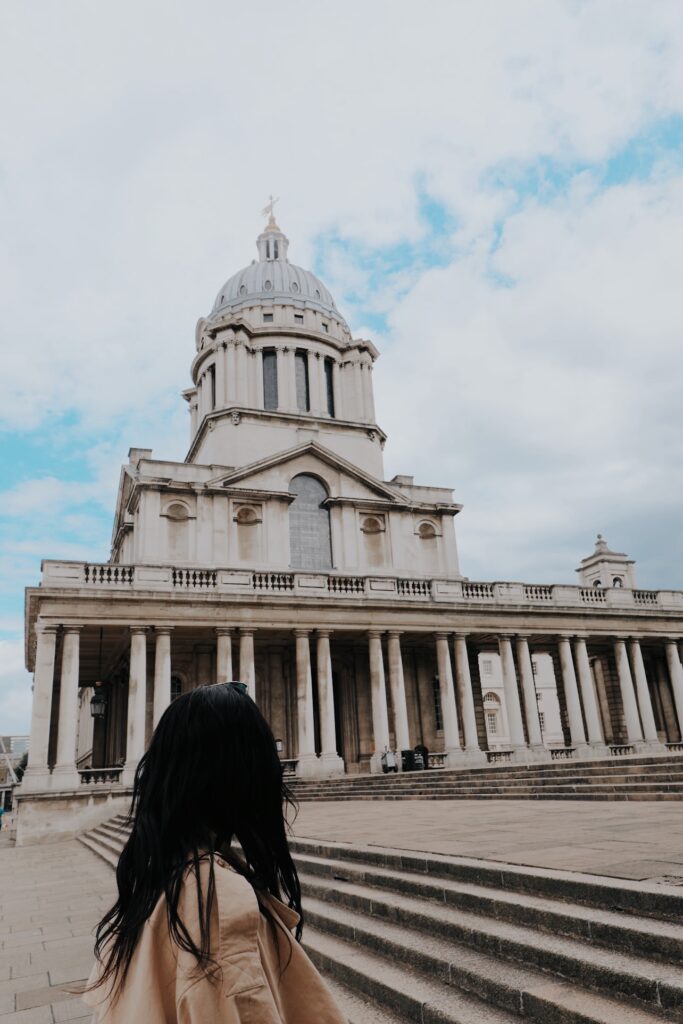 Moving out of Canada was a no-brainer. For as long as I can remember, I knew the great North was not where I would grow old and grey. I had attempted to move to London at 17 after high school, but my parents wouldn't allow it. Don't get me wrong, Canada is a great country. I love being a Canadian citizen and the privileges I benefit from with that passport in hand. But as someone who absolutely detests cold weather, I just got tired of living in a freezer most of the year. While London does have winters (and the longer I live here the more tired I'm getting of those), it's not nearly like the subzero temperatures we were made to suffer back in Toronto. Of course, the weather is not the only reason why we moved out here, I've highlighted my top 5 reasons below.
1. Proximity to the world
The biggest challenge when living in Canada (aside from the weather), is TRAVEL. I got tired of feeling jealous of my European friends who could hop on a two-hour flight and be in a different country for the weekend. We couldn't do that from Toronto unless we were going to the States and I for one did not like to travel there too much (minus New York and Chicago of course). Being in London also means closer proximity to the motherland. I was itching to go back to Congo frequently and see more of the African continent. Pre-pandemic, that wish came true and I spent my summers in Kinshasa and finally visited Nigeria. I love that for the most part, it takes under eight hours to get there, unlike the near 24-hour trek from Toronto. London is the perfect hub for world travelers, in my humble opinion.
2. African culture
One of the first things I did when I moved to London was order Nigerian food on Uber Eats. It felt like such a luxury because, in Toronto, most African (tbh… they're mostly all Nigerian) were often an hour-plus drive away from downtown. In London, because of the huge population of Africans, we can easily find what we need food-wise. I love being able to go to a market and seeing Congolese fruits I haven't eaten since I was a child. I love that African communities are very present. If I want to be surrounded by Nigerians, I head to South London. If I'm craving all things Congolese, I head to North London to get my fix. I
3. Education
London has some of the world's best private schools and universities in the world. As someone who's obsessed with academia (I went to law school here), I'm likely going to get a Ph.D. one day. Where better to do it than London? My husband and I also thought about our future child (ren) when making this decision. Personally, I felt that the Canadian educational system "dumbed me down" a bit. I was much further ahead than my classmates when I moved to Canada from Congo as a child. When comparing my education to friends (and my husband) who primarily schooled in Nigeria, Ghana (British curriculum), or Congo (French curriculum), they were a lot more challenged and are far more proficient in things like maths and sciences. We would like our future child to have every opportunity to develop in his/her chosen academic subjects and schools here are far better suited for it.
4. Choices
One of the things I noticed when I first visited London in 2012 was the different cell phone companies and how affordable the internet was. It blew my mind that even to buy my temporary SIM card, I could choose between so many companies and they all offered great deals in order to stay competitive. Canada has an oligopoly problem and I hadn't realized it until I started traveling. If you want a phone, your pickings are slim, it's either Rogers, Bell, or Telus. Even the smaller companies like Fido and Koodo are owned by the Big 3. If you want to travel across the country, your main choices are Air Canada or West Jet (I believe there's a third airline now, but those two own 80% of the market share). You can only buy alcohol at the LCBO… and the list goes on. Each industry in Canada is dominated by 3-5 major players who end up controlling prices and don't give you much freedom of choice as a consumer. It's also in part because Canada is such a big country but has a relatively tiny population compared to the UK or its neighbor, the USA. The potential shortage of consumers isn't going to attract more companies to compete with the big players, especially in industries that require a lot of infrastructures. In the UK, we are spoiled for choice with everything, I was even overwhelmed when I first settled here. I love it now, it allows me to compare prices efficiently and make better decisions as a consumer.
5. Green Space
Did you know that London can be classified as a forest? As a lover of the outdoors, the amount of massive parks in the city brings me so much joy. We live a stone's throw away from Greenwich Park, which has the most stunning rose garden in the summer and great running routes all year around. Every neighborhood (that I've been to in London) has a great park (often multiple). It's one of my favorite things about being in this city. In Toronto, we always had to drive to High Park or other nice parks, which was frankly quite annoying. I also found that Toronto became such a concrete jungle, so fast, that there was no more greenery left, which I missed.
I hope this answers your burning questions as to why we made London home. Toronto will always have a place in my heart, but London has my foreseeable future.